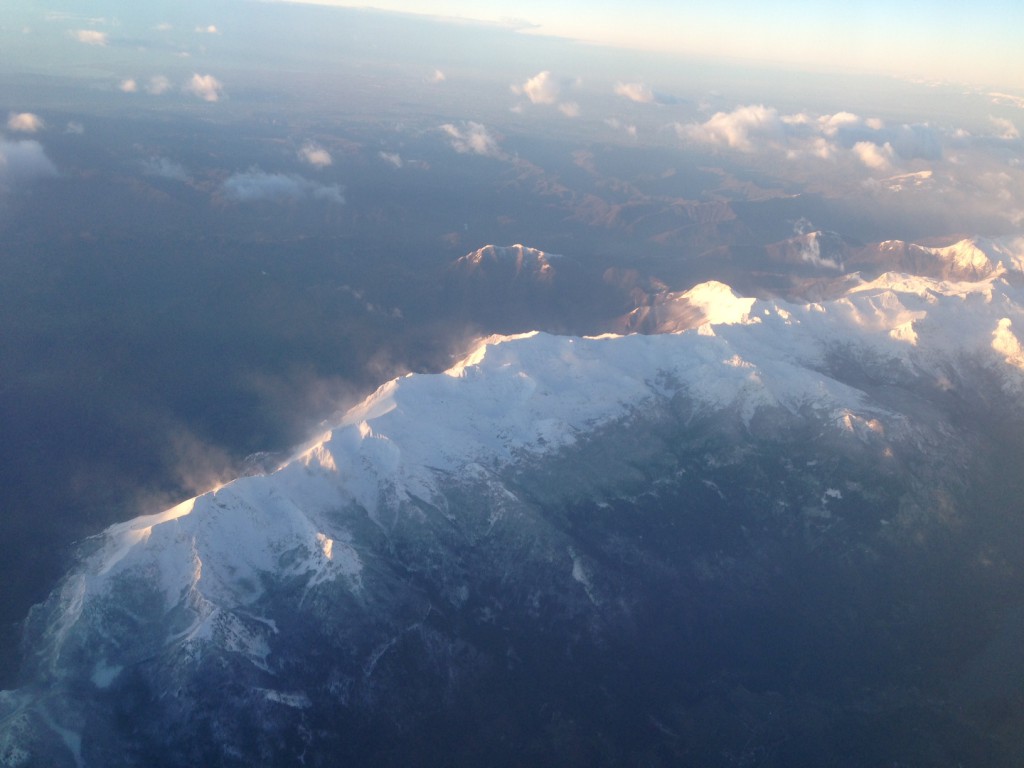 No, štartal sem v jasno jutro, ki se je nekje nad Alpami prelevilo v sončno. Pobeljeni vrhovi so me spomnili, da se kljub dejstvu, da sem 14 dni nazaj po Obali hodil v kratkih rokavih, zima nezadržno bliža.
Na to me je opozoril tudi bodoči sodelavec. "Bring all you got!" je bil njegov nasvet ob prvem centimetru snega v Zurichu. Sem omenil, da je fant sicer iz Grčije? 🙂
Danes je bil že drugi dan zapored vesel sonca, pa sem mu razložil, da je to darilo ob mojem prihodu. Poleg nasmeha sem si s tem zaslužil še solato. Go figure. 🙂 Je pa res, da mi pri namiznem nogometu niso dali bonusa za začetnike. Tu si bom moral izmisliti še kaj drugega.
Naslednjih nekaj tednov bom pomagal pri vzpostavitvi projekta, ki vključuje po meri narejeno opremo, krmili pa igro na mobilni platformi.
Ekipa je mlada, sestavljamo jo pa Švicar, Nemec, Danec, Grk (ja, tisti od prej), Francoz in jaz. Prvi rok je že čez par dni. Pa da vidimo…